"坚持真理、坚守理想,践行初心、担当使命,不怕牺牲、英勇斗争,对党忠诚、不负人民。"2021年7月1日,习近平总书记在庆祝中国共产党成立一百周年大会重要讲话中首次阐述了伟大建党精神的内涵。
"Upholding truth and ideals, staying true to our original aspiration and founding mission, fighting bravely without fear of sacrifice, and remaining loyal to the Party and faithful to the people." On July 1, 2021, General Secretary Xi Jinping elaborated the great founding spirit of the Party for the first time in his speech at a ceremony marking the centenary of the Communist Party Of China.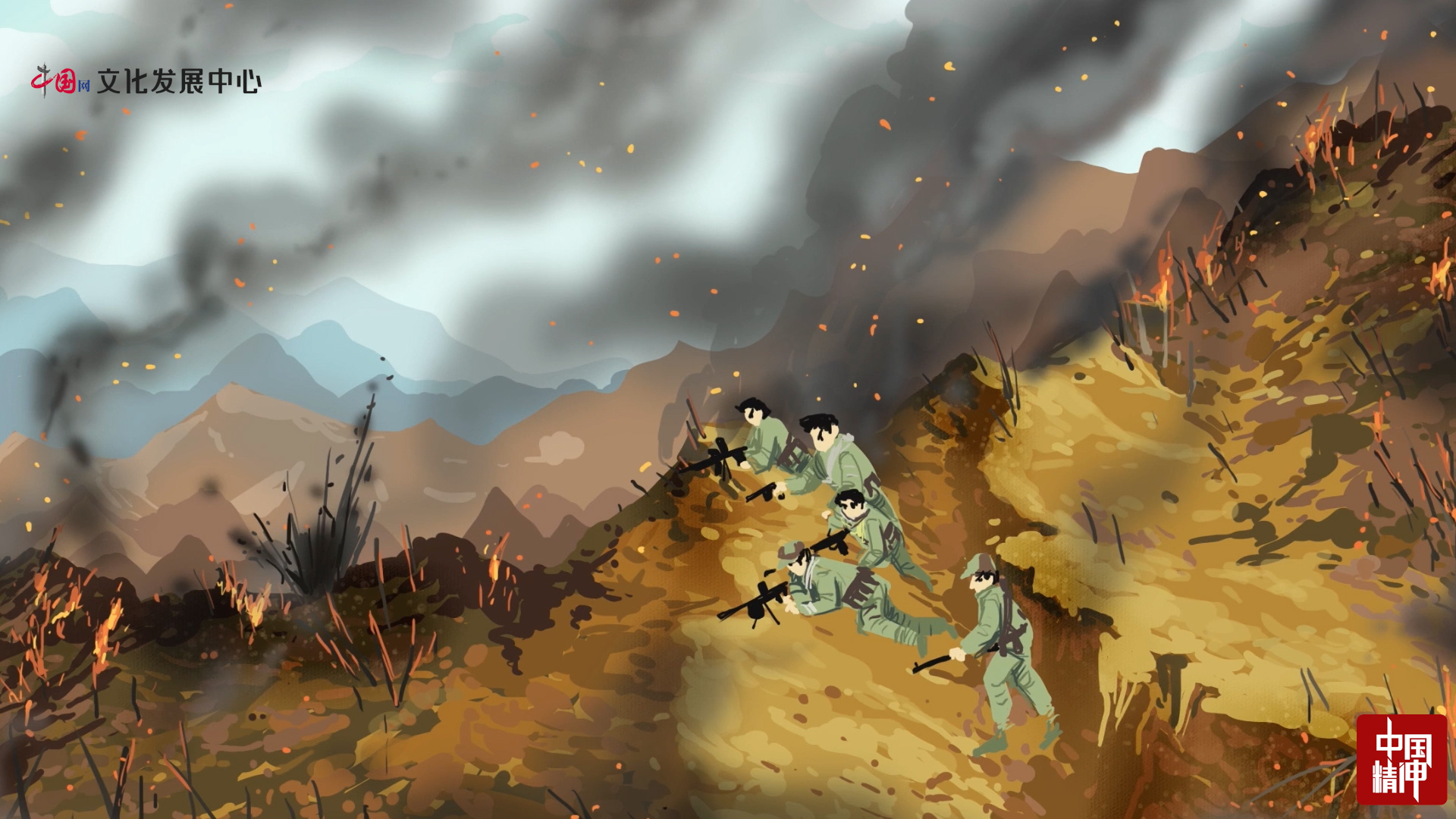 1921年—2021年,从星星之火到燎原之势,从开天辟地到改天换地,从民族危难到民族复兴,从50多名党员到9500多万名党员,一百年来,一代又一代中国共产党人,为赢得民族独立和人民解放、实现国家富强和人民幸福,前仆后继、浴血奋战,艰苦奋斗、无私奉献,谱写了气吞山河的英雄壮歌。李大钊在沉沉黑夜中向往"青春之国家",方志敏在敌人监狱中憧憬"可爱的中国"……无数革命前辈用热血浇灌理想,以生命奉献家国,书写下风雷激荡的红色篇章,淬炼出可歌可泣的伟大建党精神。
The period from 1921 to 2021 witnesses the change from single spark to prairie fire, from the epoch-making event of the founding of the CPC to the significant development of new China, from the peril of the nation to national rejuvenation. The number of the CPC members has grown from over 50 to more than 95 million. Over the past 100 years, generations of Chinese Communists have fought tenaciously for national independence and liberation, for prosperity and strength of the country, and for the happiness of the people. Through arduous struggles and selfless dedication, they have achieved heroic accomplishments. Li Dazhao yearned for"a country of youth" in heavy dark night; Fang Zhimin looked forward to"beloved China" in enemy prison... Countless revolutionary predecessors stay true to their ideals with passion and devoted their lives to the country. They wrote extraordinary red chapters and refined the great founding spirit of the Party.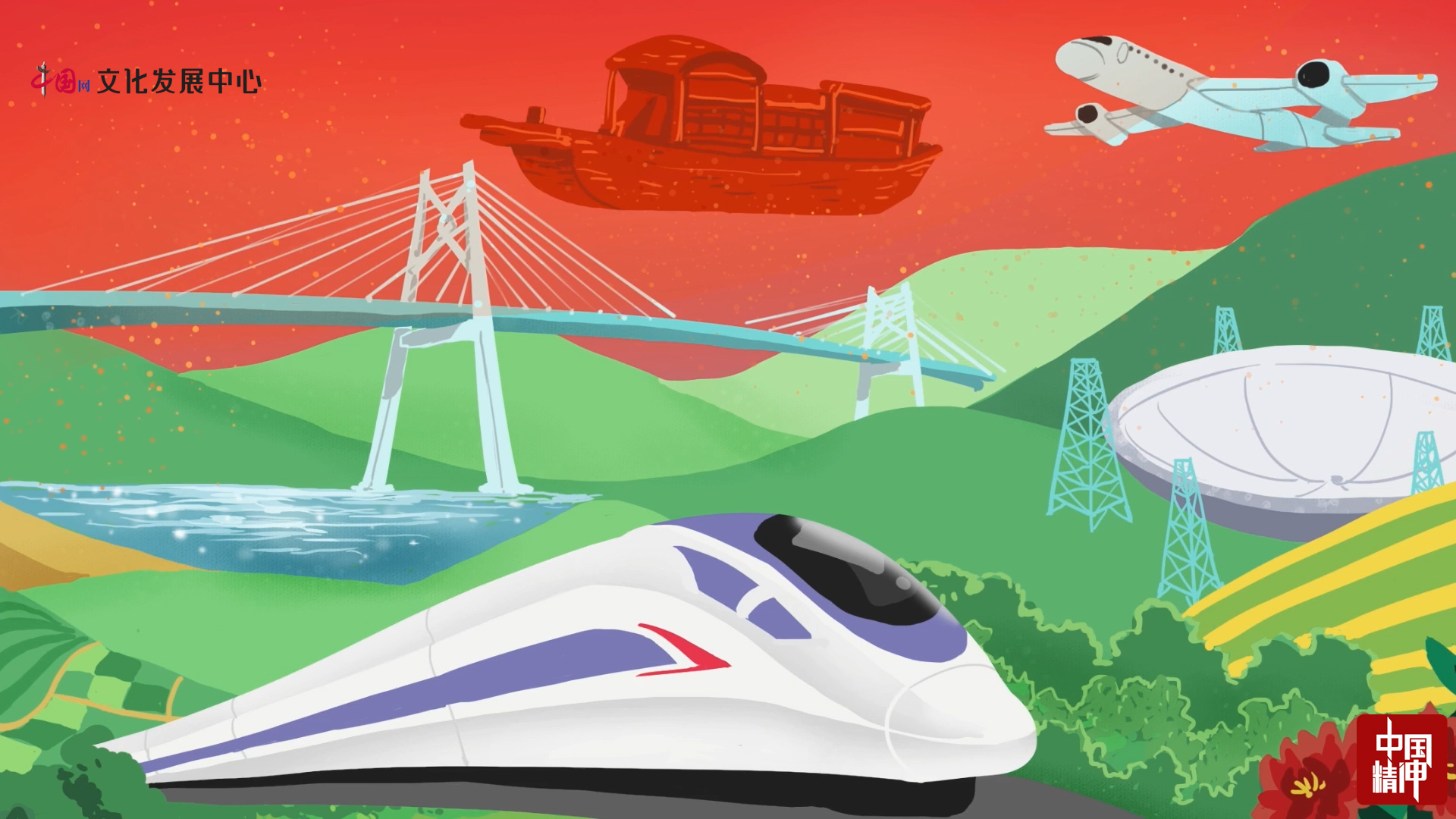 伟大建党精神是坚守初心使命、点燃奋斗激情的强大精神力量。在复兴路上,我们拿出了"舍我其谁"的担当,主动担苦、担难、担重、担险,挑最重的担子,啃最硬的骨头,接最烫手的山芋。传承伟大建党精神,以一往无前的奋斗姿态和永不懈怠的精神状态,做到敢闯敢试、真干真为、善作善成,真正把各种复杂局面转变为开启新未来的机遇。
The great founding spirit of the Party is a source of inspiration for the Party members to stay true to the founding mission and struggle for it. On the road to rejuvenation, we, with a sense of responsibility, take the initiative to do hard and dangerous works and tackle the toughest issues. To carry forward the great founding spirit of the Party, we should keep on striving with endless energy, stay enterprising, pioneering and down-to-earth to achieve the intended goals as planned, thus turn the complicated situations into the opportunity for the new future.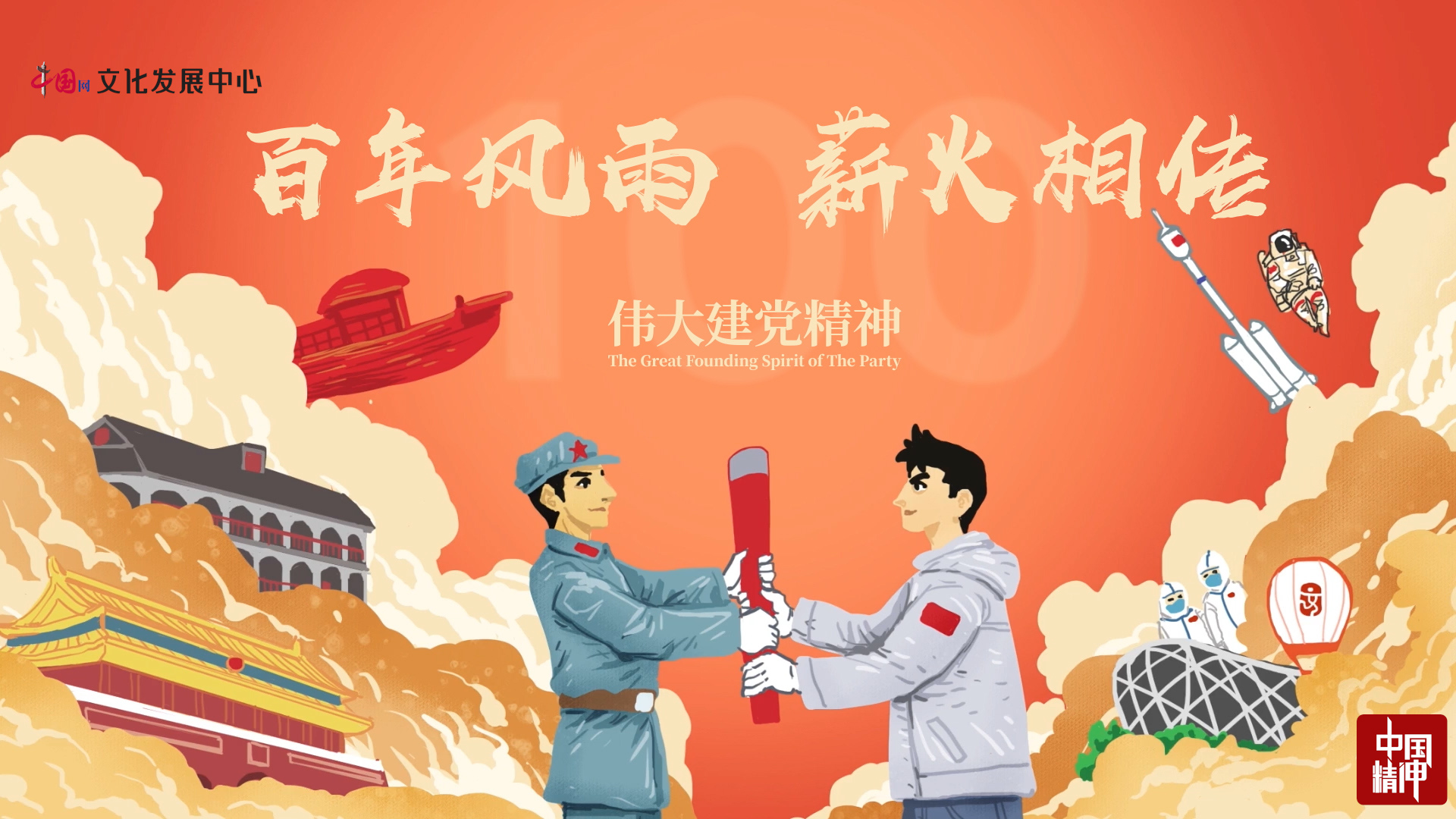 一百年来,中国共产党团结带领中国人民进行的一切奋斗、一切牺牲、一切创造,归结起来就是一个主题:实现中华民族伟大复兴。历史川流不息,精神代代相传。我们要继续弘扬光荣传统、赓续红色血脉,永远把伟大建党精神继承下去、发扬光大!
All the struggle, sacrifice, and creation through which the Party has united and led the Chinese people over the past hundred years has been tied together by one ultimate theme—bringing about the great rejuvenation of the Chinese nation. As history has kept moving forward, the spirit of the Party has been passed on from generation to generation. We will continue to promote our glorious traditions and sustain our revolutionary legacy, so that the great founding spirit of the Party will always be kept alive and carried forward.