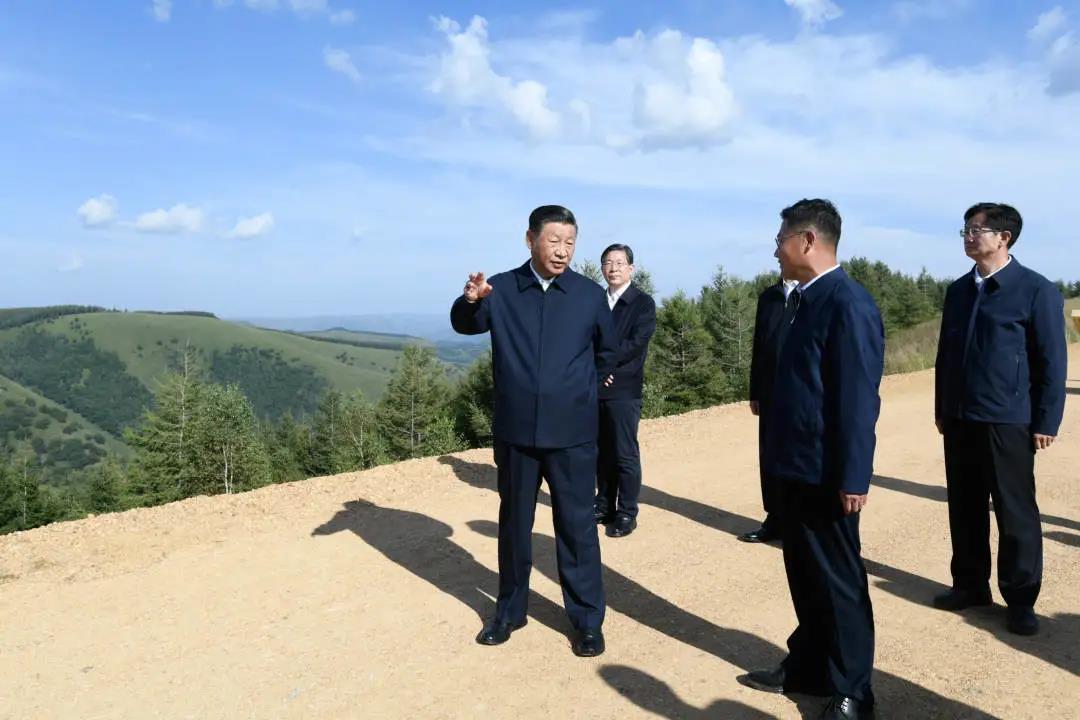 2021年8月23日,习近平总书记来到河北省塞罕坝机械林场月亮山,察看林场自然风貌,听取河北统筹推进山水林田湖草沙系统治理和林场管护情况介绍,看望护林员。随后,习近平来到尚海纪念林,实地察看林木长势,了解林场弘扬塞罕坝精神、推动高质量发展等情况。

On August 23, 2021, General Secretary Xi Jinping visited MoonHill, aforest farmofSaihanba afforestation community in Hebei Province, inspected natural features ofthe forestry farm,learned about Hebei's coordinated efforts toprotect eco-systems in mountains, rivers, forests, farmlands, lakes, grasslands and deserts andmanageforest farms, and visited forest rangers. Xi Jinpingthenvisited the Shanghai Memorial Forest to check ontreegrowth,and learned about forest farm'seffortstocarry forward thespirit ofSaihanba and promoted high-quality development.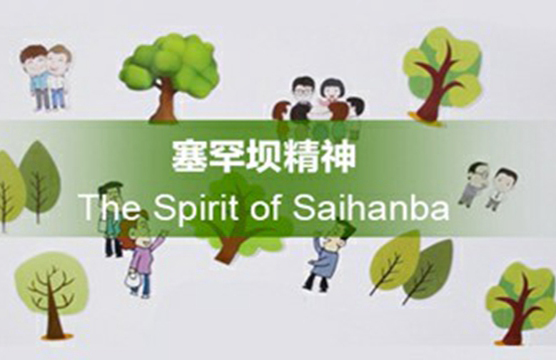 塞罕坝位于河北省北部,曾经是茫茫荒原。半个多世纪以来,三代塞罕坝林场人以坚韧不拔的斗志和永不言败的担当,坚持植树造林,建设了112万亩人工林海。如今,塞罕坝每年为京津地区输送净水1.37亿立方米、释放氧气55万吨,成为守卫京津的重要生态屏障。
Saihanba in northern Hebei Province used to be a wasteland. For more than half a century, three generations of local people have planted, with perseverance and dedication, a total of 1.12 million mu (about 74,666 ha.) of forests. Today, Saihanba delivers 137 million cubic meters of clean water and 550,000 tons of oxygen to Beijing and Tianjin each year, making it an important ecological barrier for Beijing and Tianjin.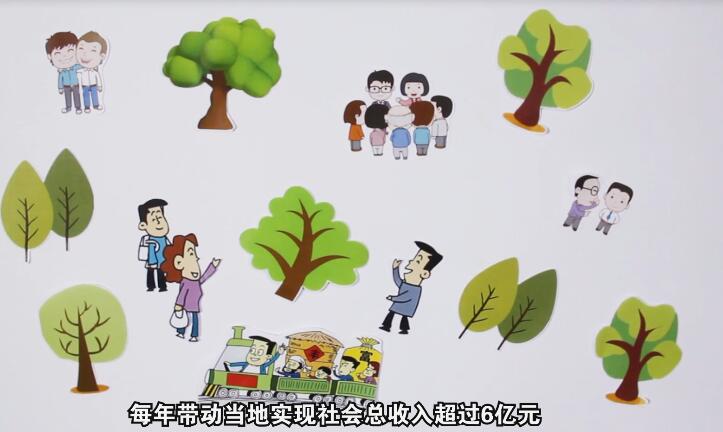 而塞罕坝林场的经济效益同样不容小觑,目前林场内林木蓄积量已达到1012万立方米,野生植物多达600多种;森林资源总价值达202亿元,每年带动当地实现社会总收入超过6亿元。塞罕坝的这片绿水青山已经成为真正的金山银山。
That said, the economic benefits of Saihanba Afforestation Community cannot be underestimated. The forest stock has reached 10.12 million cubic meters, and there are more than 600 kinds of wild plants. The total value of forest resources is RMB 20.2 billion and contributes more than RMB 600 million to the local total social income. The ecological progress of Saihanba has resulted in great economic benefits.
从1962年至今,塞罕坝林场的建设者们听从党的召唤,在"黄沙遮天日,飞鸟无栖树"的荒漠沙地上艰苦奋斗、甘于奉献,创造了荒原变林海的人间奇迹,铸就了牢记使命、艰苦创业、绿色发展的塞罕坝精神。
Since 1962, the builders of the Saihanba Afforestation Community respond to the call of the Party by working hard to make a miracle happen—turn this treeless, sandy wasteland into a vast forest. The spirit of Saihanba entails a strong sense of mission, arduous pioneering work, and green development.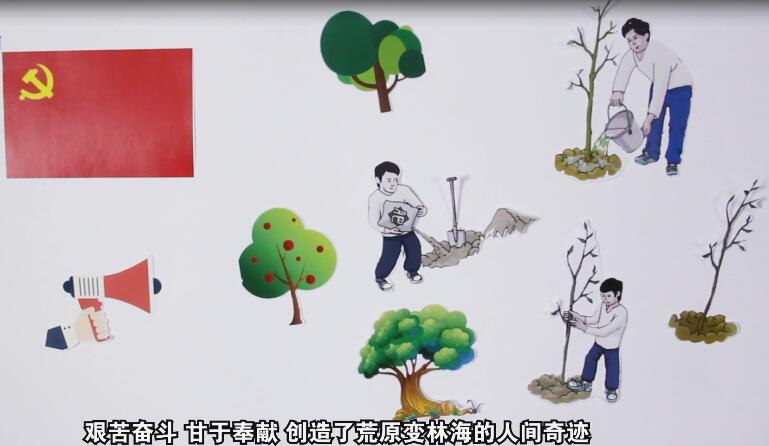 塞罕坝半个多世纪的辉煌成就,深刻诠释了"绿水青山就是金山银山"的理念,更是印证了习近平总书记关于"保护生态环境就是保护生产力、改善生态环境就是发展生产力"的精辟论断。
The achievements of Saihanba for more than half a century are a reflection of the concept that "lucid waters and lush mountains are invaluable assets." It proves General Secretary Xi Jinping's incisive idea that "protecting the ecological environment means protecting productivity and improving the ecological environment is developing productivity."
习近平总书记指出:"环境就是民生,青山就是美丽,蓝天也是幸福。"坚持绿色发展理念,以塞罕坝精神为标杆,全面推进生态文明建设,青山常在、清水长流、空气常新就不是遥不可及的梦想,人民富裕、国家富强、中国美丽的目标一定能够实现。
General Secretary Xi Jinping pointed out that: "Environment is livelihood; green mountains are beauty; and blue skies are happiness." Green mountains, lucid rivers, and clean air are not impossible dreams. Neither are people's prosperity, the country's prosperity and strength, and the beauty of China. We can achieve all these if we adhere to the green development and the spirit of Saihanba in our efforts to press forward with ecological progress.