2019年9月18日,习近平总书记在河南考察时强调:"鄂豫皖苏区根据地是我们党的重要建党基地,焦裕禄精神、红旗渠精神、大别山精神等都是我们党的宝贵精神财富。"
On September 18, 2019, General Secretary Xi Jinping stressed during his inspection in Henan Province that Hubei-Henan-Anhui Soviet area base is an important base of Party building for the Communist Party of China. The spirit of Jiao Yulu, the spirit of the Hongqi Canal, and the spirit of Dabie Mountains are all valuable spiritual wealth of the CPC.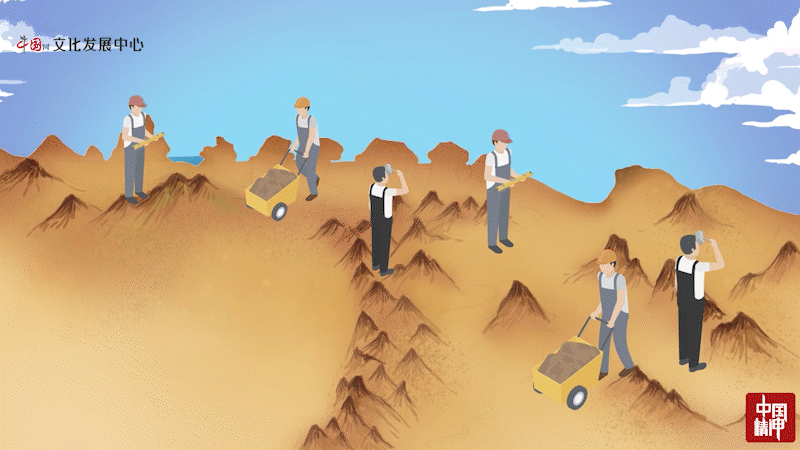 红旗渠,位于河南省安阳林州市,蜿蜒的渠水缠绕在太行山绝壁,宛如一座绵延起伏的"水长城"。1960年,为了改变千百年来缺水的天然困境,勤劳勇敢的30万林州人民,苦战十个春秋,在环境极其恶劣、条件十分欠缺的情况下,凭借一锤一钎一双手,削平山头1250座,凿通隧道211个,架设渡槽152个,在沟壑纵横、悬崖绝壁叠生的太行山上修成长达1500公里的人工天河——红旗渠,结束了十年九旱、水贵如油的苦难历史,更是孕育出了"自力更生,艰苦创业,团结协作,无私奉献"的红旗渠精神。
The Hongqi Canal is located in Linzhou city, Anyang city, Henan Province. It winds around the cliffs of the Taihang Mountains, like an undulating "Great Wall of Water". In 1960, in order to get out of the natural predicament of water shortage for thousands of years, 300 thousand industrious and brave people in Linzhou toiled away for ten years. In spite of the extremely harsh environment and inadequate conditions, they, with hammers, drill and their hands, flattened 1,250 hills, dug through 211 tunnels, erected 152 aqueducts.On the the Taihang Mountains with precipitous gullies and cliffs, they built the Hongqi Canal—a 1,500-kilometer artificial river. It ended the long and suffering history of extrem water shortage, giving birth to the spirit of the Hongqi Canal of"self-reliance,hard work,unity and coordination,and selfless dedication".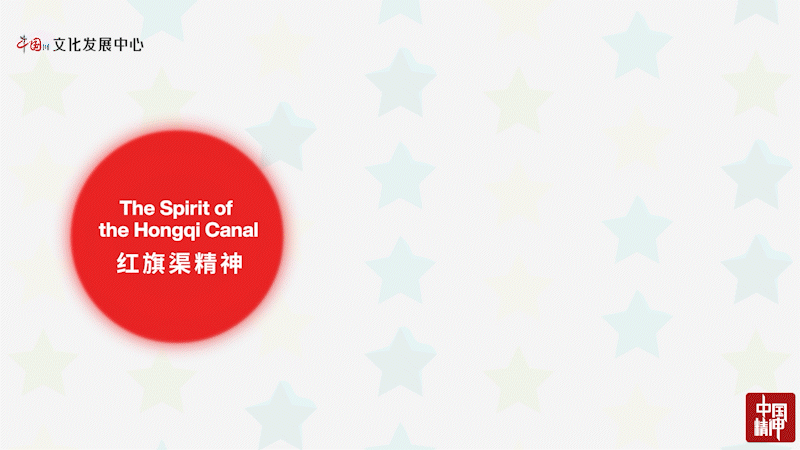 红旗渠精神是跨越时空、富有永恒魅力的人类精神高地,其中所蕴含着中华民族自强不息的奋斗精神,劳动人民群众勇于开拓的创造精神,不怕困难、敢于担当的务实精神,同甘共苦、共同奋斗的协作精神。红旗渠精神以其与时俱进的精神品格,不断呼吁激励着当代有志青年,在理想召唤下排除千难万险,在物质大潮中坚守精神家园,在激烈竞争中壮大发展力量,不断拼搏、不断超越,在复兴道路上勇往直前,永不停步。
The spirit of the Hongqi Canalis a highland of human spirit that transcends time and has eternal attraction. It contains the unyielding spirit of striving of the Chinese nation, working people's spirit of creativity and pioneering,the pragmatic spirit of being fealess of difficulties and assuming responsibilities, and the spirit of cooperation of sharing weal and woe and striving together. The spirit of the Hongqi Canal, with its character of keeping pace with the times, constantly appeals to and inspires the contemporary aspiring youth to overcome difficulties and pursue dreams, hold fast to good character in spite of temptations, and develop themselves through competition.Through unremitting struggle and transcendence, they move forward on the path to national rejuvenation and never stop.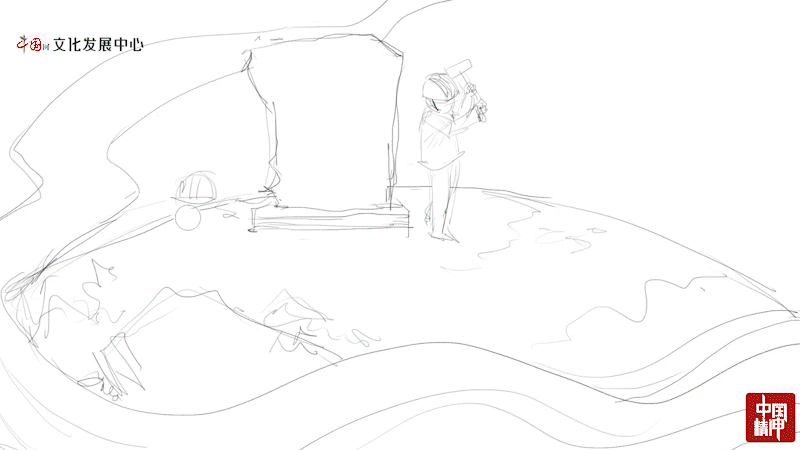 红旗渠从20世纪60年代一路流淌到今天,红旗渠精神也在岁月的淘洗中,愈发光彩夺目。面对新时代的新形势新任务,我们要接过历史的接力棒,继续大力传承和弘扬红旗渠精神,埋头苦干,锐意进取,用行动诠释初心,以奋斗成就未来,凝心聚力、同舟共济共筑伟大中国梦。
The Hongqi Canal has been flowing since the 1960s, and the spirit of the Hongqi Canal has become more and more dazzling with the passing years. Facing the new situation and tasks in the new era, we should take up the baton of history and carry forward the spirit of the Hongqi Canal to work hard and forge ahead.We will illustrate our original aspiration with actions and create a bright future through hard work.Let's work together to fulfill the great Chinese Dream.