2020年11月18日,习近平总书记在纪念中国关心下一代工作委员会成立30周年暨全国关心下一代工作表彰大会中强调,广大"五老"是党和国家的宝贵财富,是加强青少年思想政治工作的重要力量。
On November 18, 2020, General Secretary Xi Jinpingstressed at a national conference marking the 30th anniversary of the China working committee of care for the next generationsandcommending the committeethat retirees area treasure for the Party and thecountry and an important source of strength for enhancing the ideological and political education of youngsters.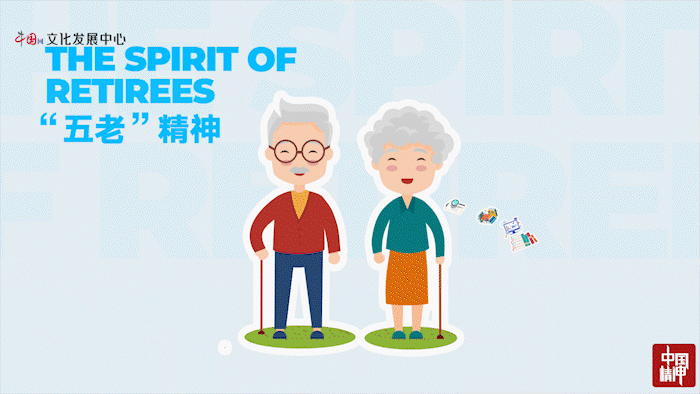 "五老"精神是广大"老干部、老战士、老专家、老教师、老模范"在长期从事青少年社会教育的过程中,形成的一种可贵的精神。人生壮年,他们各自谱写人生的华章;年迈之时,退而不休继续用激情与责任,推动关心下一代事业更好发展,为青少年照亮一条健康成长之路,充分彰显了"忠诚敬业、关爱后代、务实创新、无私奉献"的"五老"精神,展现了当代"五老"关爱后代的责任担当。
The spirit of retirees is a valuable spirit formed by"retired officials, experts, teachers and role models as well as veterans" in their long-term social education for young people. In their prime of life, theyhavewritten their own splendid chapters of life; when they are old, they, with passion and responsibility, continue to promote the cause of caring for the next generations and illuminate a healthy growth path for young people. This fully demonstrates the spirit of retirees featuring"loyalty and dedication, caring for future generations, pragmatism and innovation, and selfless dedication", and demonstrates contemporary retirees' responsibility of caring for future generations.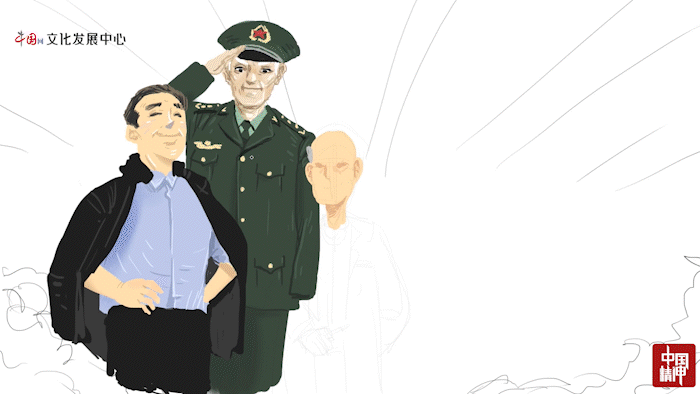 青年兴则国家兴,青年强则国家强。广大"五老"牢记时代赋予的重托,带着深厚的感情,躬耕于关心下一代事业,努力培养德智体美劳全面发展的中国特色社会主义建设者和接班人。广大"五老"在参加关心下一代工作的广阔舞台上老有所为、发光发热,成为关心下一代工作的坚强堡垒。
If the young people are strong, the country will be strong. Keeping in mind the expectations of times and with deep affection, retirees devote themselves to the cause of caring for the next generations, and nurture socialist builders and successors with an all-round moral, intellectual, physical and aesthetic grounding, in addition to a hard-working spirit. Retireesare active and radiant incaring for the next generations andbecome a strong fortress ofthis work.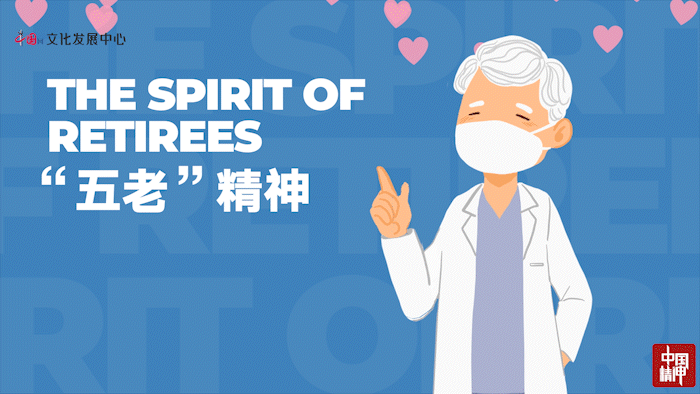 十年树木,百年树人。弘扬"五老"精神,发挥老同志的特长和优势,为青年一代搭建更广阔的发展舞台,在奋斗中实现自我价值,在拼搏中领悟人生的真谛。中华民族伟大复兴的中国梦终将在一代代青年的接续奋斗中变为现实,祖国的未来属于下一代。
It takes ten years to grow trees, but a hundred to cultivate people. We should carry forward the spirit of retirees, give play to retirees' advantages to build a broader stage for the younger generation to realize their self-worth and comprehend the true meaning of life through hard work.The Chinese Dream of national rejuvenation will eventually become a reality through the continuous efforts of generations of young people, andChina's future belongs to the next generations.